The History of the Lincoln Versailles
A new breed of Lincoln arrived in the spring of 1977. This new "international sized" Lincoln was Ford's response to increasing competition from European luxury makes and the successful Cadillac Seville. In addition, it was a response to consumers' demands for more fuel efficient cars during a decade of oil embargoes, rising gasoline prices and federally mandated CAFE standards.
Using the compact Ford Granada/Mercury Monarch platform (which dates back to the original Ford Falcon), Ford engineers and stylists designed a compact loaded with Lincoln luxury touches and first-rate quality control. The new Versailles was easily identified as a Lincoln from its radiator grille to its rear deck tire bulge. Unfortunately, from the side profile, it was also easily identified as its modest kin. The Lincoln Versailles had a short 3-1/2 year model run. See the section entitled Sold for a model year, sales breakdown.
Sales of the Lincoln Versailles paled in comparison to its main rival, the Cadillac Seville. This chart below shows the percentage of Versailles sales for Lincoln and Seville sales for Cadillac.
| | | | | |
| --- | --- | --- | --- | --- |
| | 1977 | 1978 | 1979 | 1980 |
| Versailles | 8.1% | 5.3% | 11.1% | 6.4% |
| Seville | 12.6% | 16.3% | 14.0% | 17.3% |
Despite its meager origins, the Lincoln Versailles offered superb comfort and convenience in the luxury compact class. Following Cadillac's lead with the Seville, Lincoln priced the Versailles higher than the rest of the line. The high content of luxury touches left few options available. Standard equipment included automatic transmission, power steering, power four wheel disc brakes, power windows, power seat, automatic temperature control air conditioning, tinted glass, automatic parking brake release, intermittent wipers, illuminated entry system, clear coat paint, remote control mirrors, aluminum wheels, cornering lamps, dual lighted visor vanity mirrors, warning chimes, AM/FM search radio, leather wrapped steering wheel, dash pad and door armrests, carpeted trunk, light group and more. The few available options included leather seating surfaces, rear defroster, power door locks, tilt steering wheel, speed control, power sunroof and two-tone paint. See the section on Features for a year by year comparison.
Finding few Versailles buyers during the late 1970's, today it is being viewed as a future classic. Low mileage and restored Versailles are, now, being advertised with list prices from $5,500 to $10,000.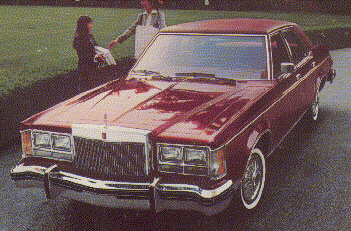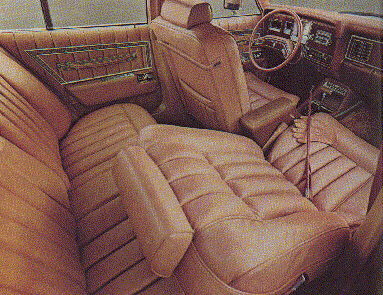 A Rare Lincoln Versailles
In February 1980, Lincoln made available a rare paint group option called Fashion Accent.
It was described as follows and an example of one such car is shown below.
Considering the late production of the vehicle and the low 1980 volume run, this is truly an unique Versailles.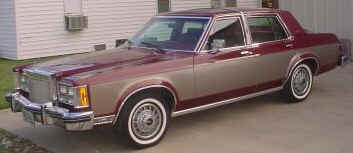 What's in a Name?
In September 1966, Ford conducted a small study of name suitability and attraction for the upcoming Eldorado fighter. Consumers rated the name Versailles third, after Mark VI and LeMarque. Although the names of Mark III, IV and V had been used from 1958-1960, Ford chose the Mark III name for its new luxury coupe. "Versailles" rated above other names, such as Turino, Apollo, Lancelot, Zephyr, Allegro, Exeter, Locarno, Valkyrie and Zermatt. The name, Versailles, waited ten years before being applied to a Lincoln.
Information provided by Lincoln & Continental 1946-1980 The Classic Postwar Years, Pal R. Woudenberg, copyright 1993, Paul R. Woudenberg
Did you know...
There have been other Ford products around the world named Versailles.
In 1955 Ford sold a Versailles in France as a mid-line model.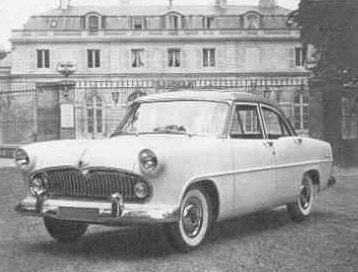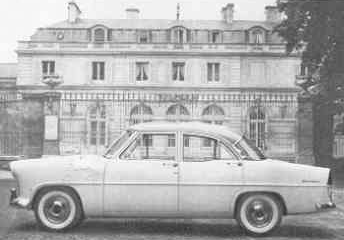 | | |
| --- | --- |
| Also, In Brazil you could buy a Ford Versailles, from 1991 through 1997. These Versailles were assembled at a joint-venture plant with Volkswagen. | |